www.industryemea.com
Written on Modified on
TagMe is the world's top personalised engraving solution dedicated for use on items at the point of sale. It comprises a very simple software interface, which can be operated from a touch screen, and a machine to engrave items or gifts from the shop, including mounting systems. This means that shop assistants can engrave items without the need for any special knowledge. So with the TagMe solution, shops can offer instant personalisation, meaning the customer can take their now-unique item or gift away, without any need to wait around. The TagMe solution can be adapted to personalise a wide variety of items, such as mobile phones, sports medals and trophies for sports shops, perfume or alcohol bottles for sales promotions, dog or pet tags and so on.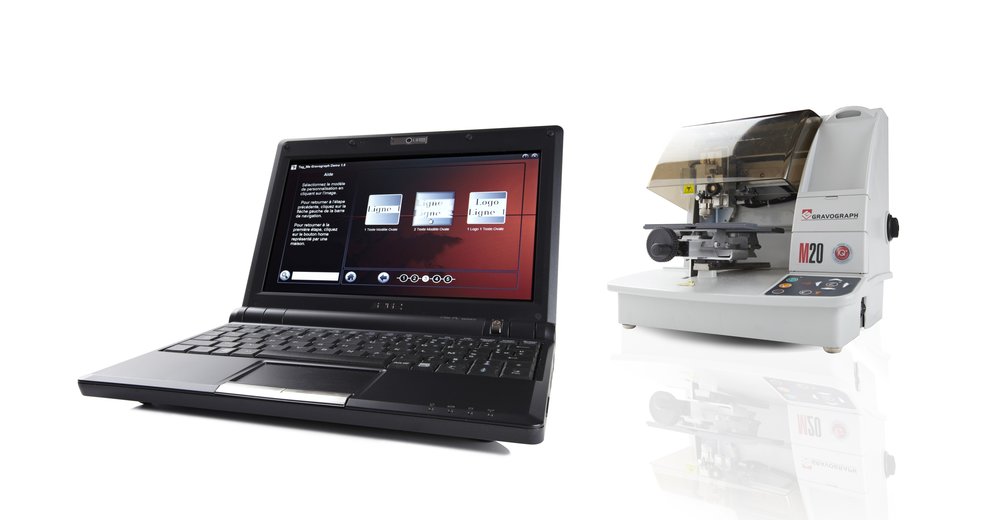 The innovation behind the TagMe point-of-sale personalisation solution lies in its easy-to-use software, which can be fully adapted to client needs: in just 5 steps, any item from a range determined by the client can be personalised. So each client will have their own personalised interface developed by Gravograph teams, with a preset library of items for engraving.

Gravograph's dedicated teams of engraving experts in Europe and the USA can come up with fully tried and tested solutions in just three or four weeks. In the case of franchise outlets or chains, the same software can be used to ensure design consistency all around the world.

TagMe can be used by anyone – primarily sales assistants – with a minimum of training and no experience in engraving. Simply choose the photo of the item you want from the collection, then the style of engraving available for this item from the library (1 or more lines, 1 line and 1 icon etc.), enter the text to be engraved, and confirm. The engraving will be correctly positioned, with success every time, and no mistakes!

Depending on the size and material of the items to be engraved, a Gravograph M20, M40 or LS 100 Laser machine will be recommended.