www.industryemea.com
Written on Modified on
Fill impresses at the EMO trade fair in Milan. Virtual and real processes merge to open up completely new opportunities in metalworking.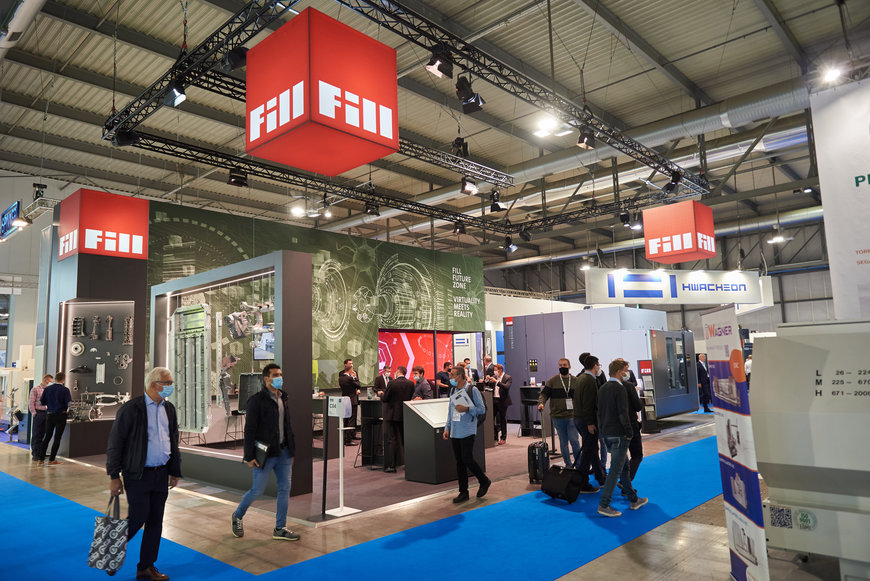 "Virtuality meets reality" was the main theme of Fill's trade fair appearance at the EMO in Milan.

At this year's EMO, the leading international trade fair for production technology, Fill presented the latest developments in metal machining and optimum utilization of digital information. Under the motto "virtuality meets reality", the machine engineering experts from Upper Austria generated a great deal of interest among the international trade fair visitors. This was the Fill team's first trade fair appearance with visitors in around a year and a half. Personal contact, interesting conversations, and specific customer inquiries ensured a great atmosphere at the Fill trade fair booth in Milan.
The SYNCROMILL machining centers and Fill CYBERNETICS were the main focus of attention of Fill's appearance at the EMO trade fair in Milan from October 4 to 9. Fill presented complete solutions for electromobility, from motor housings to battery trays, through to the machining of large structural components.
"Comprehensive digitalization ensures the highest levels of quality and efficiency in metal machining. In combination with intelligent simulation models, this creates significant added value in the areas of component development and production planning. The visitors to our stand in Milan were able to experience this for themselves,"
says Friedrich Dallinger, Head of the Metal Machining Competence Center at Fill.
SYNCROMILL live presentation

The latest SYNCROMILL C22-63/600 machining center could be seen live in action. The flexible machine concept allows a wide variety of machining tasks to be performed with extremely short non-productive times, while intelligent clamping solutions enable workpieces to be machined extremely cost-effectively. With a tool chip-to-chip time of 1.8 seconds and a pallet change chip-to-chip time of less than eight seconds, the SYNCROMILL C22-63/600 machining center also sets new standards when it comes to speed.
Comprehensive digitalization

The transition to e-mobility is calling for a high degree of digitalization in this field. The development of CYBERNETICS has made Fill a pioneer in the industry. Fill CYBERNETICS connects to all the machines of a factory and enhances them with intelligent algorithms. The smart process control optimizes not only component flows but also machine capacity utilization. The entire bandwidth of required solutions in the production process is optimally covered, from the monitoring of complex individual operations (joining processes, machining, quality control) through to automated system optimization by means of artificial intelligence (AI).
www.fill.com