www.industryemea.com
Written on Modified on
Mandelli Sistemi's new Spark 1300 TITANIUM machining centre has been designed, developed and manufactured in cooperation with Redex for milling operations on structural parts in response to an order from an aircraft manufacturer. Redex's highly dynamic and robust spindle drives give the Spark 1300 TI excellent performance in both roughing and finishing operations for workpieces with a maximum swing of 1300 mm.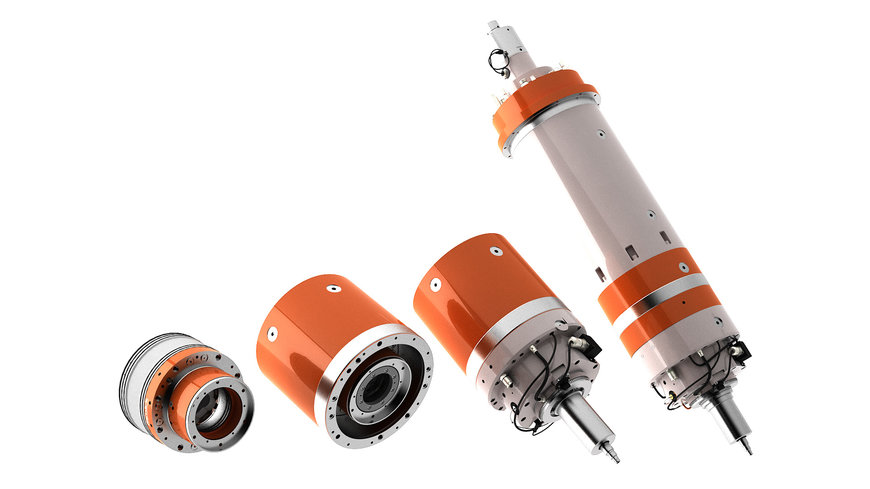 A strategic material for aeronautics and space
Titanium is a light but highly resistant alloy that offers interesting manufacturing opportunities for designers, especially when it comes to aircraft structures. And the finished parts can even reach -10 to -15% of their initial weight with a material removal rate (MRR) that is quite relevant. In addition, from forged parts that have shapes much more generous compared to the finished product, it is essential to get specific tolerances to ensure that there are no forging defects, inclusions, etc. that could compromise the fatigue strength of essential aircraft components. It is therefore strategic to be able to remove a significant amount of the material. The disadvantage is that this material is difficult to machine with a traditional machining centre. Resistant to high temperatures and aggressive chemicals, Titanium has a high strength-to-weight ratio and therefore requires a relatively slow cutting speed and a high torque.
The Spark 1300 Titanium machining centre, specifically designed for working with titanium
Mandelli Sistemi has extensive experience in machining aircraft components., including titanium parts. However, the order placed by its customer was new for the company since it required for the first time the specification of torque up to 2500 Nm. It was also necessary to reduce manufacturing times and increase the MRR. To meet this specific request, a new spindle had to be designed. Mandelli was looking for a spindle gearbox capable of transferring high torque and having a high ratio. The solution was found at Redex, a specialist in advanced gears, with the RAM-Hit, a coaxial 2-speed gearbox integrated into the RAM.
"Shaping titanium like Mandelli's Spark 1300 machine does, is quite rare to see. We were proud to be part of this challenging project and happy to have been helpful to Mandelli in one of the most delicate machine parts: the RAM. Redex always fulfills high demanding technology." said Paolo Stefanoni, Manager of the Italian subsidiary of the REDEX Group.
The integration of the gearbox into the RAM provides a complete, light and above all compact spindle drive system that increases linear speed and acceleration rates on a Z axis. The 2-speed High-Torque RAM provides high torque (up to 2580 Nm) at low rotational speeds, used for rough machining of titanium and it allows high rotational speeds (up to 9.000 rpm) for finishing cuts. It is designed with a particularly wide hollow main shaft (30 mm) which makes easiest the passage of a hydraulic bar and allows high-pressure lubrication of the tools themselves. Vibrations and noise are reduced to a strict minimum by means of precise dynamic balancing of the rotating elements. The construction of the entire RAM High Torque range is based on an epicyclic gear train; its ratios range from 1 to 5. "The spindle gearbox provided by Redex was the key element of the project. Initially, we worked with a prototype, then very quickly Mandelli acquired seven parts for this bold and engaging project that is now a real success" concludes Marco Colombi, Sales Director at Mandelli Sistemi.