www.industryemea.com
Written on Modified on
Editorial by Steed WEBZELL.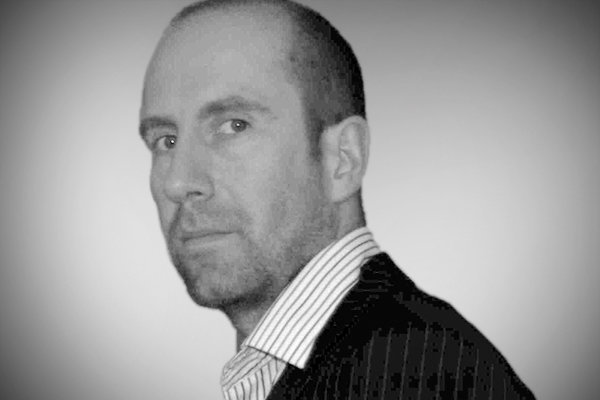 Invisible.
They are invisible to the human eye.
But microbes can be found anywhere life exists.
They are so small, so varied and so many that – ultimately – people live in their world. The human race is constantly evolving in an almost infinite population of micro-organisms, bacteria and viruses, each one larger than the next. All less visible than each other.
Most of these families of microbes are harmless and/or essential to the proper functioning of macro-organisms such as plants, animals and humans. But sometimes a dangerous strain, suddenly outnumbering its rivals, can cause damage that is as important as it is unexpected. COVID-19 has, and will have, economic and industrial consequences that are unparalleled in history.
Rethinking the protection of line workers
Some people will have been affected personally, while almost everyone will have experienced a certain level of impact on their daily lives. As soon as the health crisis began, factories had to protect their employees. As a result, there were production cuts and even temporary site closures. Then came supply-chain difficulties, order postponements and even cancellations, leading to often deep changes in the organisation of workshops and factories. Necessary changes. Crucial. But for how long?
Controlling the spread of the virus
Cities, regions, countries and continents have been confined for varying lengths of time. And sometimes it is necessary to start all over again. Governments are trying different tactics to limit the impact on their economies, with fluctuating levels of success. For a very large majority of VSEs and SMEs, the ideal would be to strengthen their balance sheet (their capital, what they own). The solutions put in place by governments act first on the lower part of the balance sheet – increasing the debt of companies by means of loans at zero or near-zero interest rates. Although this is a huge relief in the immediate term, it poses a dilemma: sufficient revenue must be created to pay it all back.
At the same time, many countries (at least in Europe) are cutting taxes and financing short-time working hours. This strategy has considerable advantages, namely companies do not lose skills and employees are not left without resources. Certainly a huge relief and a virtuous solution in the short term, but on the flip side it will lead to national debt in almost every
country. That said, public opinion – particularly among the younger generation – is calling for profound changes in the way the world is turning.
Halting the economic crisis?
For industrial decision makers, the situation is complex. However, the picture should not be painted too black and white – prime-time TV shows and social networks are already doing that. But to go a little further, business leaders must and will have to adjust their strategies. Look for markets that are still underdeveloped to be reborn differently after the crisis – with a lot of reactivity (knowing how to test and validate the strategy), flexibility and agility.
In the meantime, in the immediate term, industry must go on (survive?) and continue with the production know-how it has today.
What is industry's next move?
At the end of the 19th century, Louis Pasteur showed surgeons and midwives that by washing their hands and scalding their utensils long enough between each operation, they succeeded in stopping the spread of diseases so far unknown. Society was beginning to understand how malignant microbes spread their damage. Today, much about COVID-19 remains unexplained, but sufficient tools and strategies exists to limit and even prevent its spread, including: hydro-alcoholic gel; masks; gloves; transparent visors; plexiglass screens; the disinfection of tools, workstations, doors and corridors; social distancing; and staggering arrival and departure times at large industrial sites.
Industrialists adapt – as soon as they enter production plants, new routines have been and will be adopted. Many operating procedures have been and are still being revised and adapted. Procedures, protocols and working methods have changed and will continue to change. Here and there in offices, workshops and factories, new tasks, new functions and new positions have been and are to be defined.
Moreover, the phenomenon of relocation is accelerated by this pandemic, which spares no country. New ideas are abound at the heart of production platforms. Industrial companies have to relocate, rebuild and re-equip machines and production workshops. Control units, field networks, sensors, actuators, robots, machines, vision systems (see special report on page 6), and online and real-time control systems, are and will be regaining their place in plants everywhere. Just differently.