www.industryemea.com
Written on Modified on
Ricardo is continuing its long-established partnership with the UK Government through its management of the UK's National Atmospheric Emissions Inventory (NAEI).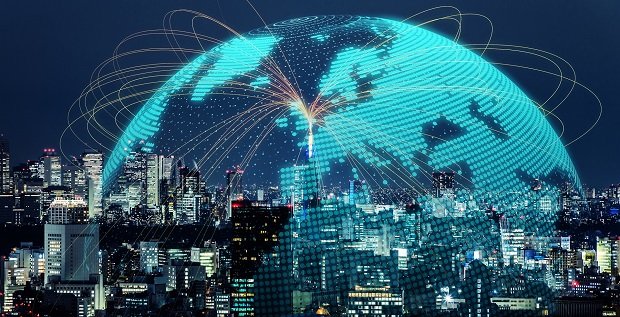 Following a competitive tender exercise, Ricardo experts and partners, working on behalf of the Department for Business, Energy and Industrial Strategy (BEIS) and the Department for Environment, Food and Rural Affairs (Defra), has been appointed to continue its role as the independent provider of the NAEI, a role Ricardo has held in various guises for almost four decades.
The renewal of a Modelling Ambient Air Quality (MAAQ) contract with Defra has also been confirmed, to map air pollutant concentrations across the UK. Relying on data from the NAEI, each year Ricardo provides air quality modelling to assess compliance with national air quality standards which are set for the protection of human health.
These high-profile contracts demonstrate broad air quality (AQ) and climate change capabilities, and the importance of Ricardo's role in supporting the UK Government in meeting its national and international statutory obligations.
The NAEI, recognised as one of the world's leading pollutant emissions inventories, provides the most authoritative source of pollutant emissions data from all key UK sectors. The inventory provides the underpinning evidence upon which Government evaluates the effectiveness of policies and progress against emissions objectives that seek to safeguard the health and well-being of the UK's population and environment, and tackle the challenges presented by the global climate emergency.
The inventory will come under increased scrutiny over the next year as the UK takes on the presidency of the upcoming 26th UN Climate Change Conference of the Parties (COP26) which will see delegates, including heads of state, climate experts and national negotiators, come together to agree coordinated action to tackle climate change.

Rachel Yardley, Ricardo's Head of Greenhouse Gas and Air Pollutant Emissions, said:
"It is a real privilege to be asked to continue this vital work. The data we manage enables us to provide a robust evidence base to support the UK's understanding of greenhouse gas and air pollutant emissions across economic sectors as diverse as waste, industry, agriculture, forestry and transport. The insight the inventory provides allows us to track the effectiveness of policy. Our partnership with the Government is now approaching 40 years, a real testimony to the confidence and trust we have built up over that time."
The NAEI provides UK Government with an independent assessment of commitments and obligations under the United Nations Framework Convention on Climate Change, the Paris Agreement and obligations under the United Nations Economic Commission for Europe.
www.ricardo.com