www.industryemea.com
Written on Modified on
International technology group ANDRITZ has received another order from the Toyo Engineering Corporation and Nippon Steel Engineering (Karatsu) joint venture to supply a 50-MW PowerFluid circulating fluidized bed boiler on EPS basis. The boiler will be part of the biomass power plant in Karatsu City, Saga Prefecture, in Japan. Start-up is planned for 2024.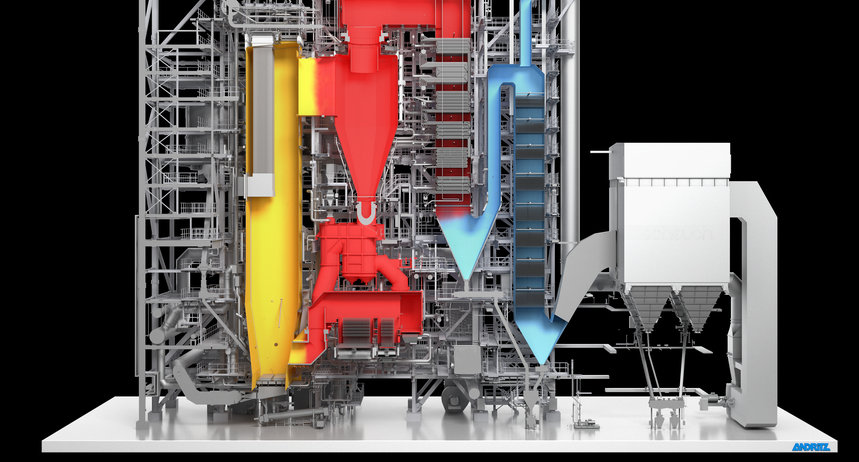 ANDRITZ PowerFluid (CFB) boiler systems are capable of efficiently combusting different types of fuel with varying consistency and moisture content in a single furnace without any hardware modifications being required. The turbulent regime in a fluidized bed combined with the scrubbing effects of the thermally inert bed material provide the prerequisites for complete, controlled and uniform combustion. Emissions from fluidized bed combustion are inherently lower than from conventional technologies.
This order once again confirms ANDRITZ's strong partnership with Toyo Engineering Corporation. ANDRITZ is proud to be part of this remarkable project and make another important contribution towards the Japanese power industry's move from fossil fuel to renewable energy resources.
www.andritz.com