www.industryemea.com
Written on Modified on
CARRIER TRANSICOLD VAN UNITS SUPPORT WAITROSE & PARTNERS WIRELESS EV CHARGING TRIAL
Supermarket chain Waitrose & Partners has seen strong performance from seven all-electric temperature-controlled vans equipped with Carrier Transicold Neos 100 units.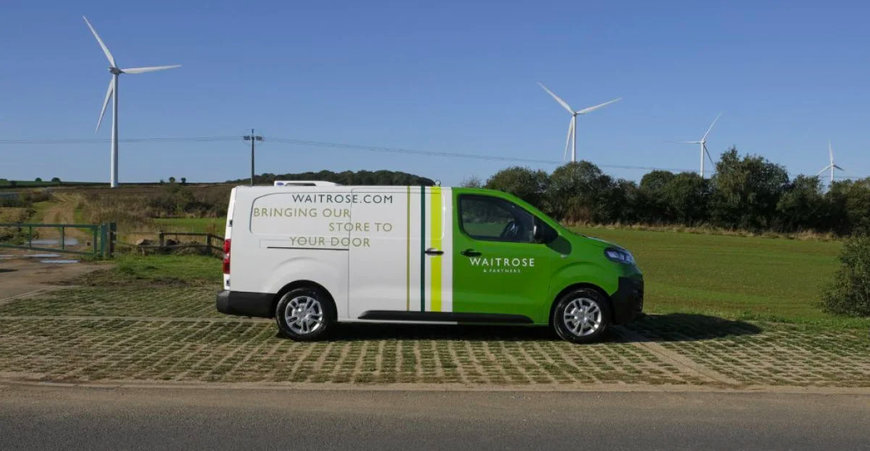 Acquired as part of a government-funded trial to test the validity of wireless electric vehicle (EV) charging, Carrier Transicold's Neos 100 units have successfully supported Waitrose & Partners.

A long-time Carrier Transicold customer, Waitrose's new Neos 100 units are mounted to Vauxhall Vivaro-e vans. Additions to its commercial fleet – which contain more than 400 Carrier-cooled assets – the vans are charged wirelessly via dedicated pads in the parking bays at the Waitrose store at St. Katharine Docks, London. Entering service early in 2022, all seven operate home delivery routes across the city.

Carrier Transicold's roof-mounted 12-volt Neos 100 system is designed to operate entirely on a 230-volt auxiliary battery system. The unit's practical design combines constant cooling capabilities with an ultra-slim profile, helping to improve vehicle aerodynamics and therefore range of use.

In addition, its monoblock construction comes pre-charged from the factory with less than 1kg of R134a refrigerant, which has a global warming potential (GWP) of 1,430 – 50% lower GWP than R452a and 174% lower than R404a, the two main refrigerants used in the road transport industry.

Waitrose & Partners' large mixed commercial fleet delivers to more than 330 stores across the UK and services customer home deliveries. The supermarket's latest EVs will operate seven days a week, clocking up an annual mileage of approximately 19,000 km.
www.carrier.com