www.industryemea.com
Written on Modified on
The ARO Fluid Technologies business of Ingersoll Rand expand its ARO EXP Series portfolio of diaphragm pumps with a three-inch ported 2:1 High Pressure pump. Available in Stainless Steel, the PH30F is the ultimate solution for applications that require the transfer of viscous or high-solids fluids at pressures exceeding 6.9 bar. Ideal applications include filter press water removal, ceramic slurry injection, and resin transfer.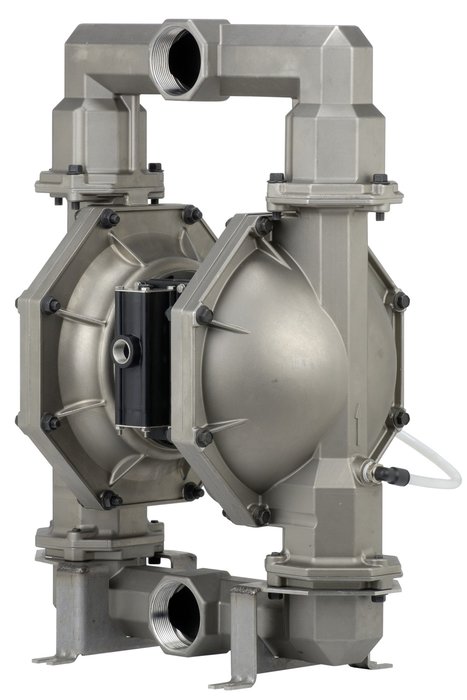 By utilizing the effective surface areas of both diaphragms to double output pressure, the PH30F can produce fluid discharge pressures up to 13.8 bar while maintaining an industry-leading flow rate up to 590 liters/min. The PH30F 2:1 is also capable of providing pressure boosts in applications where downstream system pressure drop is high, or in situations where inlet air pressure is below the desired operating level.

The PH30F offers users all of the trusted features exclusive to the ultra-efficient Ingersoll Rand ARO EXP. These features include the patented SimulShiftTM and Quick DumpTM valve technologies to ensure stall-free and ice-free operation. Additionally, the combination of sturdy bolted construction design and long-lasting convoluted diaphragms provides increased up-time and unparalleled ease of maintenance.
Contact: Karina Visciola
Email:
This email address is being protected from spambots. You need JavaScript enabled to view it.
Tel: +33 1 3007 6943