www.industryemea.com
Written on Modified on
With significant development of Chinese economy and rapid improvement of people's living standards, the demand for stainless steel strip has gradually increased, which boosts higher demand for more advanced equipment. In order to improve the product quality and capacity, manufacturers have to constantly upgrade their equipment.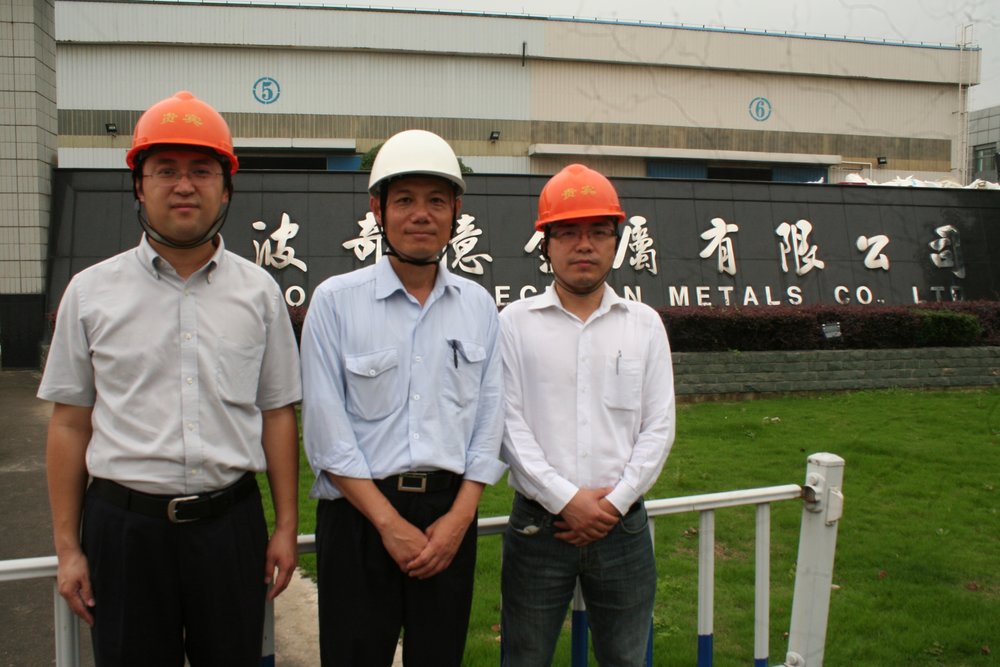 From left to right: Mr. Terry Jiang, General Manager, REDEX China; Mr. Li Mingnan, Factory Director, Ningbo QiYi Precision Metals Co.,Ltd. and Mr. Li Changyu, Project Manager, REDEX France head office.
Ningbo QiYi Precision Metals Co., Ltd., established in February, 2001, is a wholly owned subsidiary of Taiwan Yuen Chang Corporation and an advanced stainless steel manufacturer. The company is engaged in the production and sales of high- precision stainless steel strip and combines the shipment capacities of steel rolling and coil processing with high mobility to provide diversified product portfolios for stainless steel users. In 2008, the company invested $30 million to introduce international advanced equipment and expanded the annual output to 60,000 tons. Their products are widely used in home appliances, kitchen and medical equipment, metal hose, computer accessories, mobile phone parts, car parts, etc.
First to introduce REDEX tension leveling unit in the market
"In order to improve product quality and enhance market competitiveness, QiYi decided to introduce an advanced tension leveling unit from abroad in 2006. They finally chose REDEX as its equipment supplier after negotiated with several European manufacturers and repeatedly compared with different kinds of technical programs, then installed the production line in the middle of February in 2006 and put into operation in the early of May officially." Mr. Li Changyu, Project Manager of REDEX introduced.
We decided to purchase REDEX's equipment when we invested in the second phase of our factory. "We realize that we have made a right choice and we are satisfied with the stability of the equipment's performance. We have been using the production line for more than eight years without any troubles. It provides a great convenience for our usage and maintenance by its differential gear transmission, we just need to do some simple maintenance to ensure its superior performance." Mr. Li Mingnan, Factory Director of Ningbo QiYi Precision Metal Co., Ltd. commented.
Excellent performance, higher accuracy
"Compared to its competitors, REDEX's tension leveling unit adopts multi-roll cassette, and applies progressive and alternative bending and stretching which is far below the strip's own yield strength. The general strip elongation is precisely controlled by a main motor and a elongation control motor in a patented differential drive. The tension increase at the entry of leveler and tension decrease at the exit of leveler are achieved by REDEX's unique torque distribution gearbox, which can effectively prevent the slippage between the strip and the tension roller, then ensure the surface quality of the strip."Mr. Li Changyu further explained.
In addition, many additional features are offered by REDEX's Tension Leveling technology: simple electrical control system; wide range of strips thickness; unbeatable precision of elongation control; easy maintenance of bridle rolls; lower electrical power installation requested; original high quality surface of the strip guaranteed by design, despite the wear degree of the bridle rolls; no slippage between the bridle roll surface and strip. Relying on its own patents, REDEX's processing equipment offer higher features than other European competitors, including excellent overload capability and unbeatable high elongation accuracy, which is as high as 0.0004%
During year 2013, REDEX has increased the working width of the tension leveling unit from 700mm to 780m for QiYi according to the market's requirements. The task, which includes removing old 700mm leveler assembly, installing the new 800 leveler assembly and commissioning the production line, has been completed at the end of 2013, the first test coil and production coil have both been successfully implemented.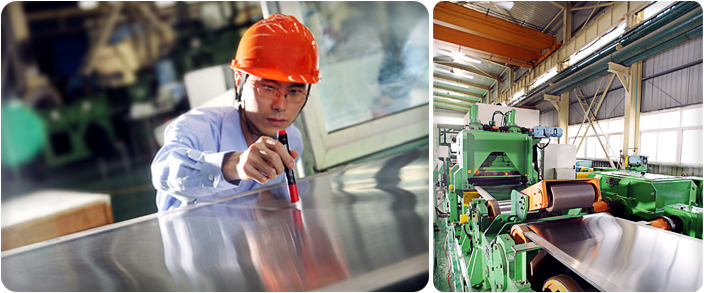 Shorten production cycle and improve production efficiency
When it comes to whether the purchase of foreign equipment would face the problem of lagging after-sales service, Mr. Terry Jiang, General Manager of REDEX China added: "REDEX's service center in Shanghai can provide technical support for all the projects and effectively guarantee their successful implementation. The disassembly of old equipment and assembly of new equipment in REDEX's workshop in Shanghai have greatly reduced the downtime."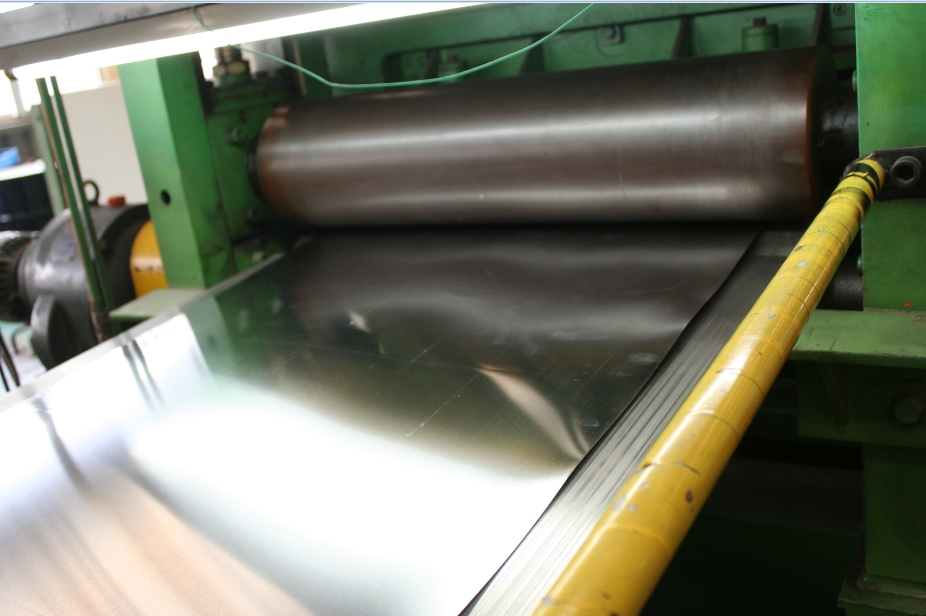 Before tension leveling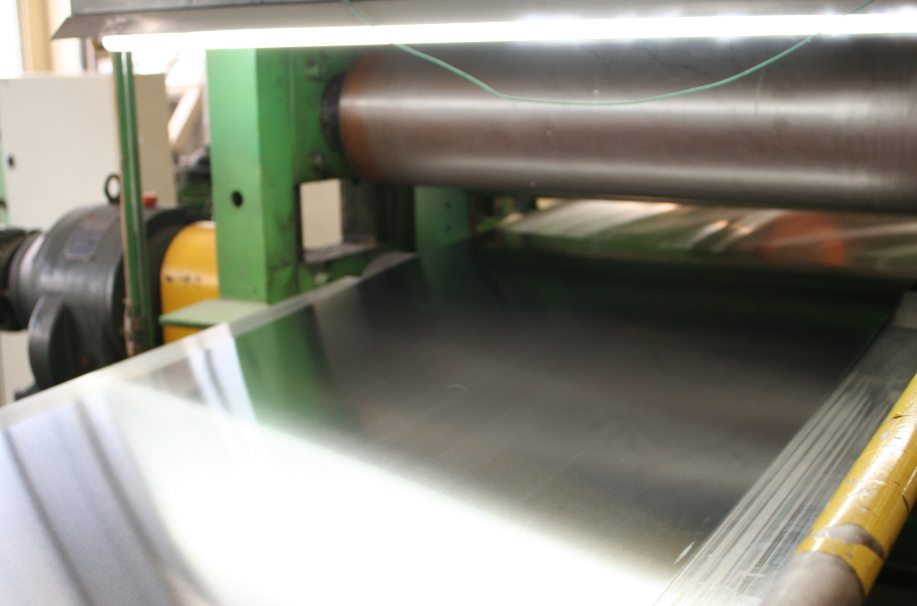 After tension leveling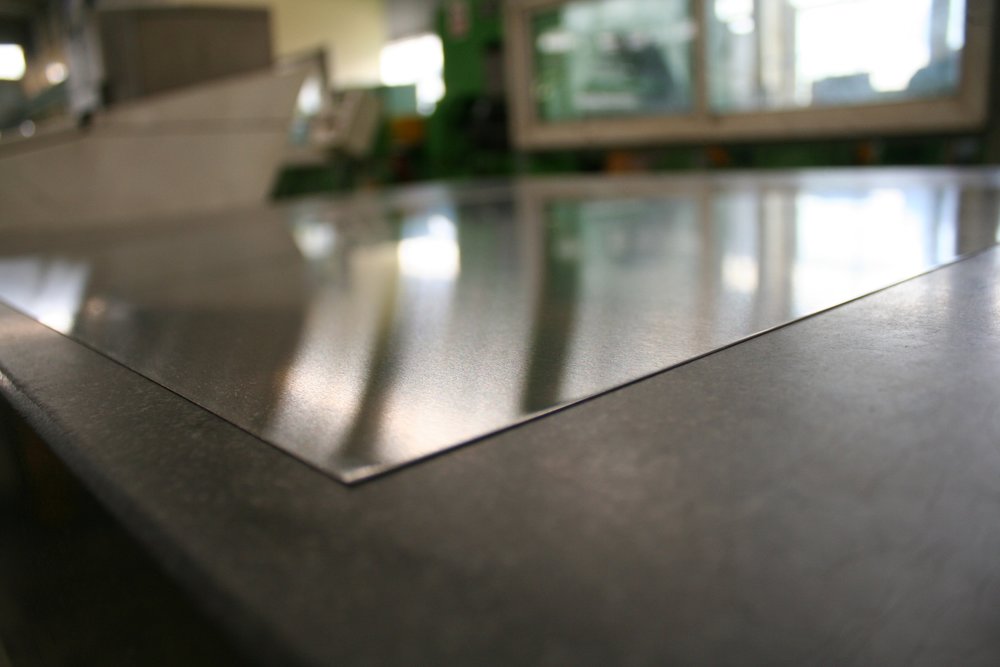 After tension leveling

Filled the blank market of electronics industry
Currently, QiYi's capacity has reached 6,000 tons/month with annual turnover of over 700 million yuan. 80% of their products are sold domestically and 20% are exported to Europe and other Asian countries. Now, QiYi has been a leader in the field of Chinese stainless steel industry, and 600-800 mm narrow strip they produced are ahead of other competitors. Mr. Li Mingnan added: "Although our orders are overwhelmed, the tension leveling unit has not been used 100%. Since adopted REDEX's equipment, our capacity and quality have been improved significantly. REDEX has also filled our blank market of hard strip with high accuracy in electronics industry. Now, our output of hard strip has reached 500 tons/month."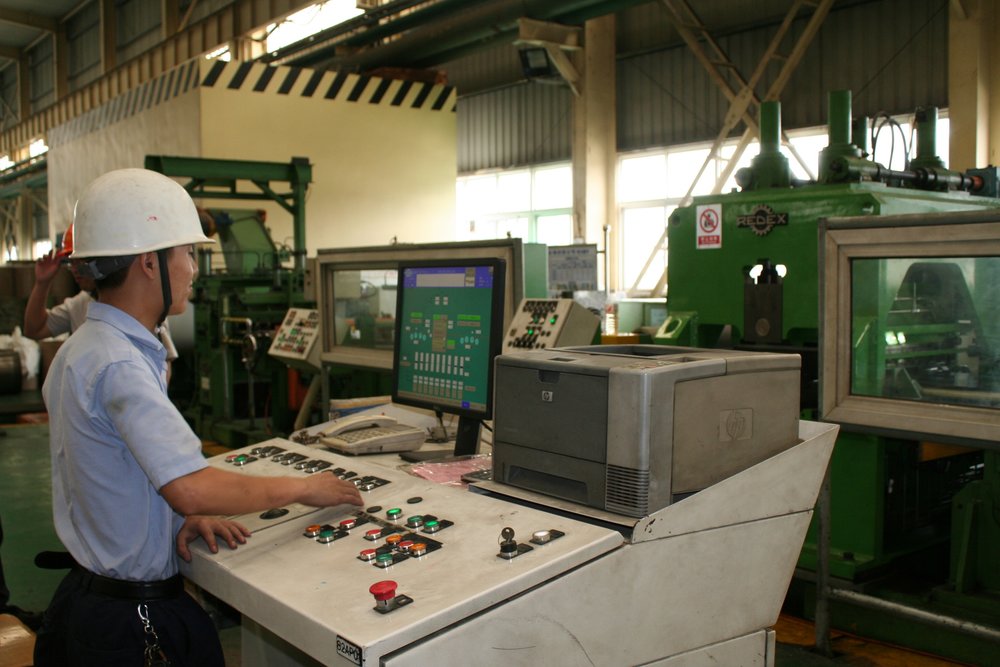 When it comes to the operation and service, QiYi's operator commented: "We have eight employees operating the production line now. With high precision, easy to use and highly reliability, the equipment is almost independent on operators and can always guarantee the quality of the strip. Although REDEX is far away in France, its repair center in Shanghai can always provide service timely, which is rare in other multinational corporations. They keep a close follow-up of our equipment, and they are more attentive when compared with other foreign manufacturers."
Mr. Li Mingnan finally added: "In the upcoming two years, we will move to a newly constructed and expanded plant. If the market requires wider strip, our existing equipment will be unable to meet the demand, then we will work with REDEX to invest in new solutions to meet the market demand."